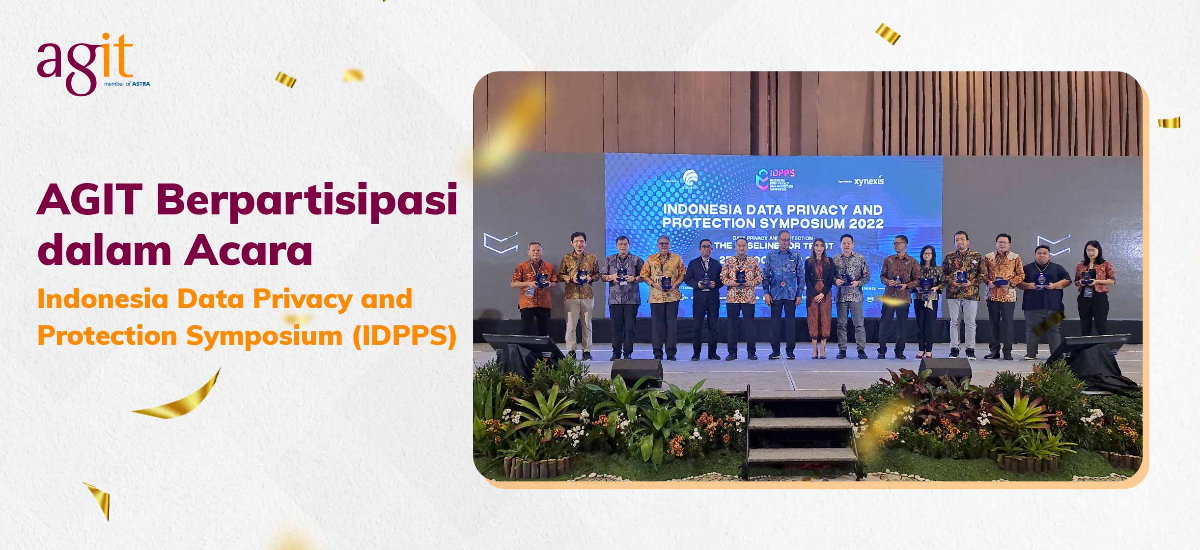 AGIT Participates in IDPPS Event
AGIT Berpartisipasi dalam Acara Indonesia Data Privacy and Protection Symposium (IDPPS)
Sebagai wujud kepedulian terhadap pentingnya keamanan data dalam dunia siber, PT ASTRA GRAPHIA INFORMATION TECHNOLOGY (AGIT) berpartisipasi menyukseskan acara Indonesia Data Privacy and Protection Symposium (IDPPS) yang diselenggarakan pertama kali oleh Xynesis dan didukung oleh KOMINFO pada tanggal 25-26 Oktober 2022 bertempat di Ballroom Marriot Hotel Yogyakarta.

Acara yang bertajuk "Data Privacy and Protection: The Baseline for Trust", ini dibuka secara langsung oleh Semuel Abrijani Pangerapan, selaku Dirjen Aplikasi Informatika Kementerian Kominfo. Dalam pesannya meminta partisipasi khalayak semua agar turut mengambil peran dalam upaya menjaga dan melindungi data pribadi agar lebih baik kedepannya.

Pertemuan ini diselenggarakan selama 2 hari dengan berbagai macam workshop dengan beberapa poin penting yang dibahas berkaitan dengan sosialisai Undang-Undang Perlindungan Data Pribadi (UU PDP) yang diresmikan pada 17 Oktober lalu, menjadi wadah untuk saling berbagi pengetahuan dalam menjaga data pribadi baik dalam ranah pribadi ataupun professional, serta membangun kesadaran akan pentingnya perlindungan dan keamanan data pribadi dalam usaha membangun rasa kepercayaan masyarakat.