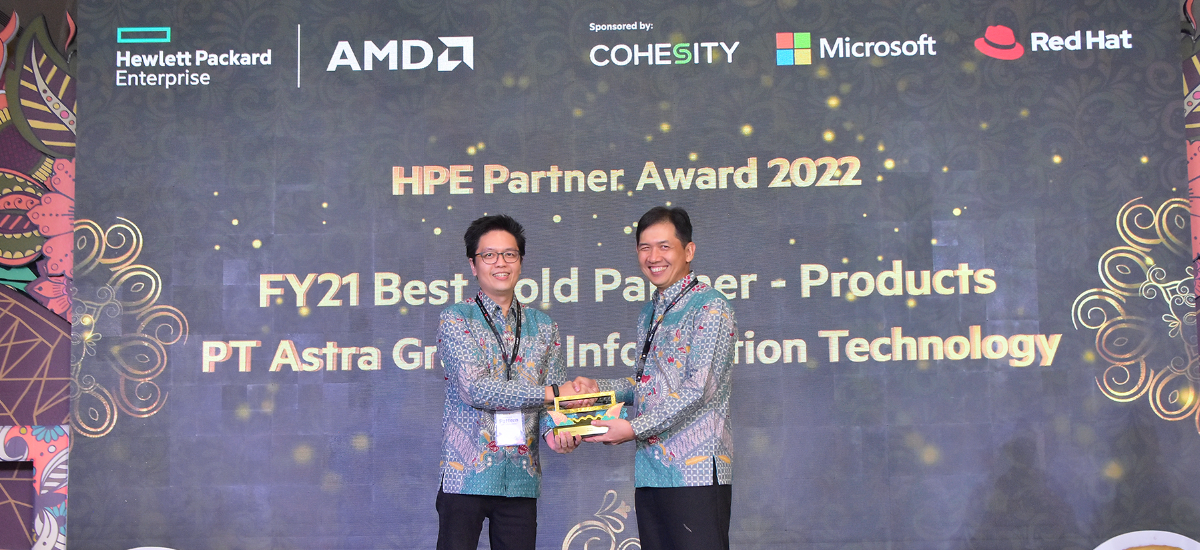 AGIT won FY 2021 Best Gold Partner Products at HPE Partner Award
AGIT won FY 2021 Best Gold Partner Products at HPE Partner Award
PT Astra Graphia Information Technology (AGIT) won FY 2021 Best Gold Partner Products at the HPE Partner Award, Thursday 16th September 2022.
This award is based on the results of sales and good cooperation for gold partners that went well during 2021.
Thank you to HPE Indonesia and all stakeholders, customers and the entire AGIT team who have helped achieve AGIT so far. Hopefully this appreciation will be an encouragement for all of us to continue to rise and have good cooperation between partners and provide innovation in the midst of the current situation, said Michael Tanaraga as Director of AGIT.
This achievement is in line with the manifestation of the company's culture, "being a Preferred Partner, Innovative and World Class Excellence and Synergetic Teamwork" which is applied within the AGIT environment in carrying out daily activities.
Thank you to all stakeholders, loyal customers and the support of the AGIT team who continue to improve good cooperation in achieving this success.
AGIT, One Stop Solution Digital Services.